Kim Kardashian shared a scandal yesterday about the events of 1915 from his Instagram account. Claiming that Turks committed genocide against Armenians, Kardashian said, "In total, 1.5 million Armenians were killed. Ottoman Turks killed women and children as well. "Social media mixed up.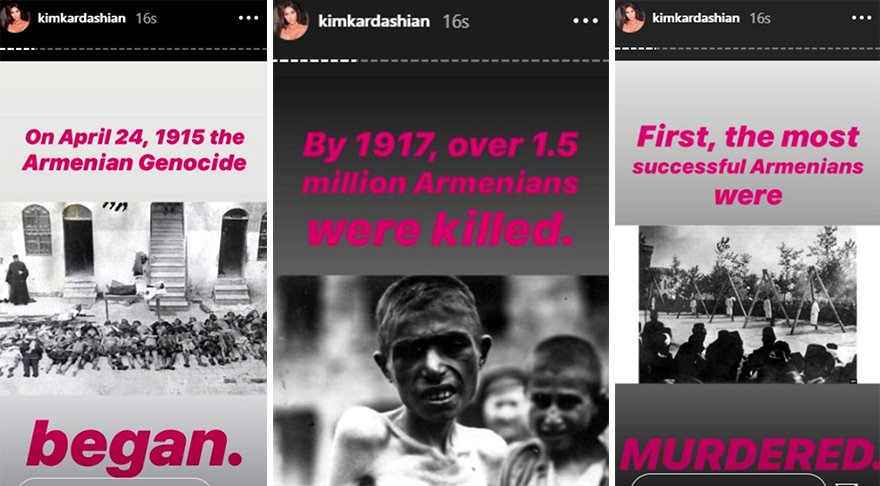 Thousands of condemnation messages came from Turkish users to Kardashian's photos, the first reaction from famous names came from Demet Akalın. From his Twitter account, he said to his followers, "If you write the countries that we helped with a whopping English, I will tag Kim wrong! We are not barbarians, Kardashian! " called out.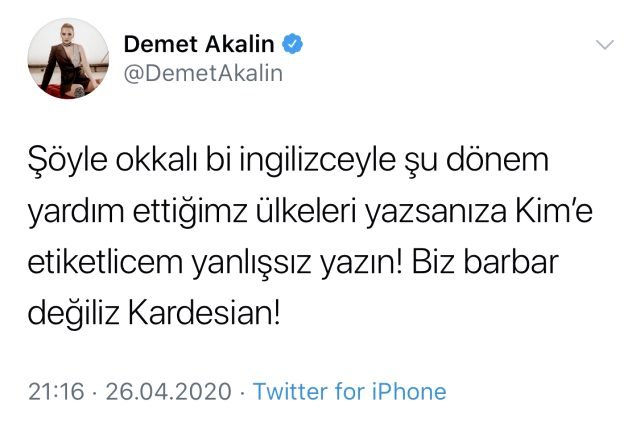 Demet Akalın was not the only one to react to Kim Kardashian's scandalous posts. Famous rapper Reynmen organized his followers by complaining Kim Kardashian's account to Instagram. Many social media users then complained to Kim's Instagram account that Kim Kardashian shared racist statements.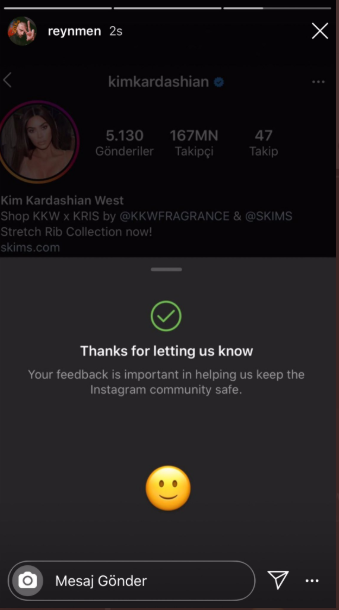 Social media users started organizing a reaction under the photos from Kim Kardashian's Instagram account after sharing. Some users gave comments to Kardashain's photos, citing the Khojaly massacre as an example.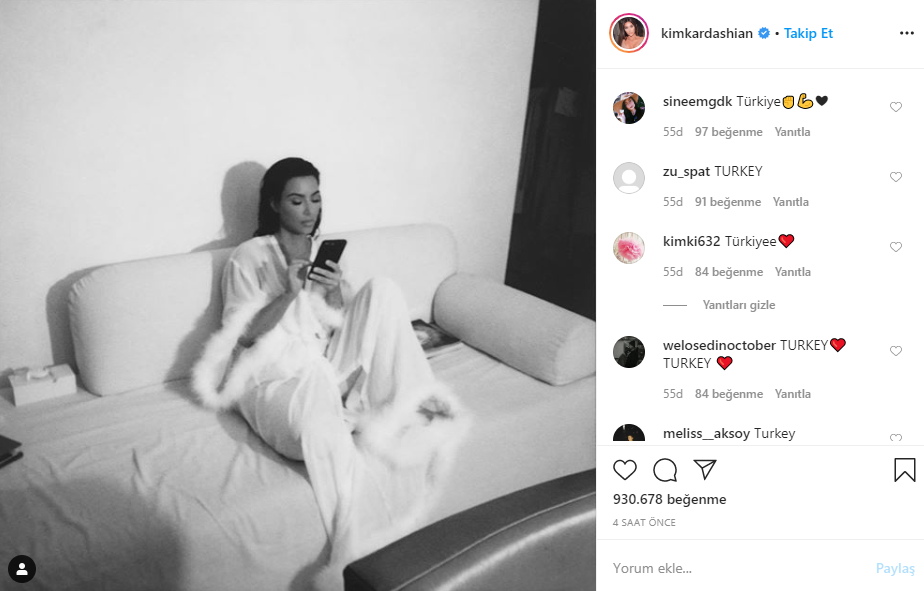 Hanife Gürdal's wife Kemal Ayvaz, who made her name heard through the marriage programs she attended, wrote "Allah is unique, her army is Turkish" from her social media account. On the other hand, the response to Ayvaz, who expressed his reaction to Kardashian by sharing videos, was not delayed.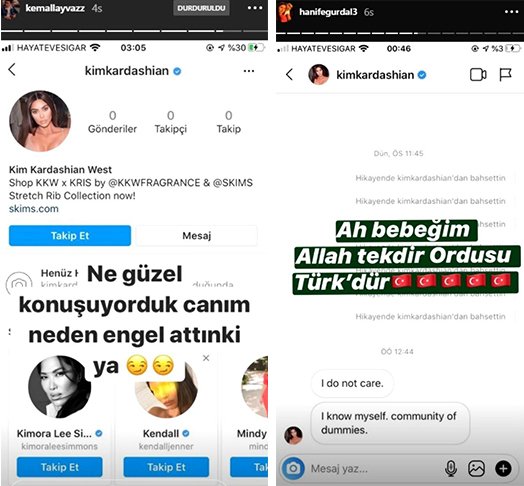 "THE STUPLES GROUP"
Kardashian, who could not remain silent to the thousands of reaction messages he received, sent a message to Ayvaz and said, "I don't care. I know myself, you're a community of fools. "
The famous star, who was not satisfied with the message he sent to Kemal Ayvaz, blocked Ayvaz from Instagram. This move of Kardashian has infuriated Hanife Gürdal. Gürdal, with his posts, showed his reaction by swearing at Kardashian.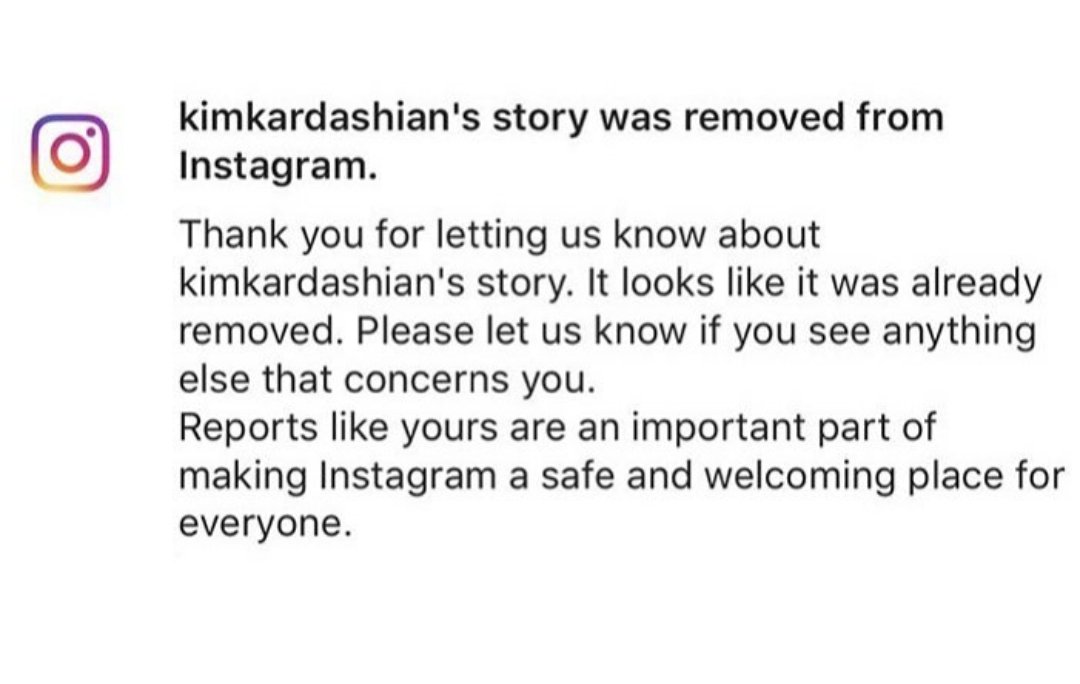 INSTAGRAM MANAGEMENT REMOVES SHARES
After the reactions, Instagram management was not empty, "Kim Kardashian's story was removed from Instagram. Thanks for letting us know about Kim Kardashian's sharing. It looks like the posts have been removed. If you see anything that worries you, let us know.