Kim Kardashian who posted to annoy the Turks, censored from Instagram
Armenian-based television star Kim Kardashian said "Ottoman Turks killed women and children" on a social media account. After this post, Kardashian, who attracted the reaction of the Turks and was criticized, was censored from Instagram.
KARDASHIAN COMPLAINED IN INSTAGRAM
While thousands of condemnation messages were received by Kardashian from Turkish users, the first reaction from famous names came from Demet Akalın. After Akalın's share, thousands of social media media users and famous names have commented on Kardashian's last post. Famous rapper Reynmen also complained to Kim Kardashian's account and called his followers. Many social media users then complained about Kim Kardashian's account of racist statements to the Instagram management.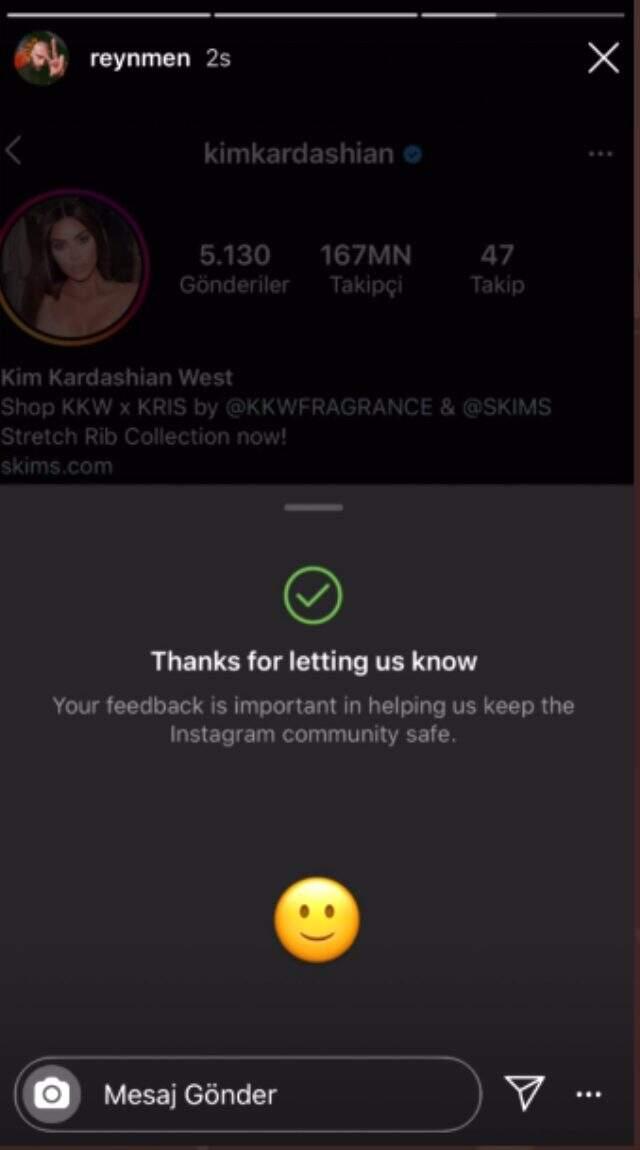 CENSOR SEVEN
After the reactions, Instagram management could not remain silent, "Thank you for letting us know Kim Kardashian's story. Thank you for letting us know Kim Kardashian's share. It seems that the posts have been removed. Tell us if you see anything that worries you."